Fleet management has a simple definition but is a complex operation. Put simply, fleet management refers to the overall management of vehicles in the commercial sphere, performed by a fleet manager.
For example, fleet management could include the leasing and financing of vehicles, maintenance, technology use, and vehicle remarketing. It refers to all of the processes that take place when managing commercial vehicles.
These processes take place in many industries, including those dealing with construction and heavy equipment.
This article details the specifics of fleet management, challenges fleet managers face, the importance of telematics, and why these things should matter to businesses around the country.
Table of Contents:
The Four Fundamentals of Fleet Management
What Are the Challenges Faced by Fleet Managers?
Meeting Compliance Requirements
Expanding Role of the Fleet Manager
Telematics: The Future of Fleet Management
The Four Fundamentals of Fleet Management
There are four fundamental aspects of fleet management that you need to know. These have to do with the operations that should take place every day in an organization that utilizes fleet management.
1. Fit-for-purpose
Fit-for-purpose refers to when a piece of construction equipment is designed for exactly what it is required to do.
Making decisions about equipment that are fit-for-purpose is important to do correctly for a number of reasons. A couple of these are that finding the right equipment for a job is vital for cost management, efficiency, and safety- factors that definitively affect an organization's bottom line.
Making decisions with equipment that are fit-for-purpose ensures two things: that the project's requirements are met, and that no money is unnecessarily spent. When considering whether something is fit-for-purpose or not, take a look at what exactly the piece of equipment does, and how well-suited it is for the job that it needs to complete.
2. Utilization
Vehicle utilization in terms of fleet management is usually defined as a ratio of demand towards some capacity. The value can be expressed as a percentage.
For example, if 7 out of 10 vehicles are used for a certain period of time, the utilization rate for that time would be 70 percent.
The math seems simple at first, but there are also some nuances to remember when calculating utilization.
Some examples include the following:
Altering capacity when vehicles are out for maintenance
Altering demand when using outside rental vehicles
Accurately counting the number of new vehicles and disposed vehicles
In general, the statistics an organization comes up with will likely be close to accurate. However, it's still important to remember that fleet managers must account for all vehicles in their fleet to be totally correct in determining utilization ratios.
3. Maintenance management
Fleet maintenance management has a fairly straightforward definition. The process revolves around the repair and upkeep of the vehicles in a fleet owned by an organization.
The goal of maintenance management is to keep vehicles in their best shape and costs at their lowest.
When there is a lack of maintenance management, it often accrues more costs in the long run on vehicle repairs and wasted time.
Some of the benefits of quality maintenance management include:
Lower repair and operational costs
Better inspection results
Maintained resale value
Better compliance with environmental regulations.
Just as important as the maintenance of an organization's vehicles is the maintenance of their drivers. Fleet managers with a driver management system in place are able to get a comprehensive view of their drivers along with productivity and safety measures.
Driver management systems create a way to measure all aspects of drivers' performance. This includes things like fuel usage and sa.
This gives fleet managers a way to collect data on their drivers as well as their assets. In turn, they can find ways to improve their operation.
The telematics industry is growing into its potential to optimize driver management. More specifics can be found later on in this article, but the basis of telematics is the act of connecting vehicle monitoring systems to a centralized system for electronic tracking and management.
What Are the Challenges Faced by Fleet Managers?
The role of a fleet manager is complex and challenging. Fleet managers are typically in charge of all aspects of the transportation activities of an organization.
In a construction , this could look like analyzing efficiency, keeping records, and employees, as well as other administrative roles having to do with the actual vehicles used and projects completed.
Fleet managers face many challenges in their day-to-day jobs. Being responsible for so many aspects of a business can be overwhelming for some. An organized personality and direct communication lines with employees are essential for a job like this.
Some of the challenges that fleet managers face include the following:
Vehicle Acquisition
Fleet managers must acquire the equipment and vehicles needed for their job before anything else. However, as with anything, vehicles can be in high demand at times, and finding the right equipment can be a challenge.
Fleet managers must be able to stay organized and ensure that the right equipment is purchased or rented before starting a project. Timing can be everything. 
A few questions that fleet managers can ask themselves before ordering vehicles are as follows:
When do we need the vehicle?
What is the lead time?
What is the upfit lead time?
What is the estimated shipping time?
These questions help fleet managers to know exactly what needs to happen to get the vehicle from point A to point B (their organization) for a project.
Managers must keep track of advancements in technology as well. For example, if a newer model of a construction vehicle is released just before a project is begun, the manager should be aware of that.
As the person in charge of the fleet, the manager needs to stay on top of what equipment is most fit-for-purpose for a project.
Fuel Management
Like maintenance and driver management, fuel management is another essential in the management of fleets.
Fleet managers can use any of the following fuel management systems to keep track of use:
Card-based fuel monitoring
On-site fuel monitoring
Mobile fuel monitoring
Total fuel monitoring
The benefits of using fuel management include tracking costs per mile, stopping fuel theft, and being able to easily keep records of fuel utilization.
However, this can also be a challenge for fleet managers because it is simply one more thing to take into account. With so many aspects to control and monitor, fleet management can be a lot to handle.
Fuel management is another area that benefits from telematics. By mapping travel, usage, and driver behavior additional cost savings can be along with environmental costs.
Vehicle Maintenance
Vehicle maintenance in fleet management has to do with keeping your business' vehicles in the best condition possible. This is done through a combination of service and repair scheduling, planning, and diagnostic work.
Performing vehicle maintenance as a comprehensive system ensures that your vehicles will be more reliable over time and perform as they should. It also prevents the cost of downtime while waiting for repairs.
Like fuel management, vehicle maintenance is another thing that fleet managers must keep track of for maximum efficiency in their business.
Health and Safety
Vehicle crashes are the leading cause of workplace deaths. Fleet managers must stay on top of health and safety measures in their fleet or face dire consequences.
There are several measures that fleet managers can put in place to keep their drivers safer. A few of them include fatigue risk management, mobile phone policies, and additional driver training.
This can be a potential challenge for fleet managers because it's difficult to know which measures are most effective for safety.
Meeting Compliance Requirements
The Department of Transportation, or DOT, has regulations in place to keep organizations and drivers safe while working.
Enforced by the Federal Motor Carrier Safety Administration, these compliance requirements must be met before vehicles reach the road. A few examples of these regulations include the Hours of Service rules, vehicle inspection requirements, and pre-employment tests.
Fleet managers must keep track of these requirements or be at risk of getting shut down or terminated from their position.
Controlling Costs
Fleet management, depending on the technology used can be expensive itself, but the cost savings from the increase in efficiency more than make up for it. Fleet managers must become adept and getting the most out of their fleet management systems in order to squeeze as much cost savings as possible. Keeping up on the latest's advances in fleet management is another challenge for Fleet managers.
Other costs, like overhead, repairs, and payroll are up to the fleet manager to keep track of. Like any business owner, fleet managers are always looking for ways to control and reduce costs.
Avoiding Information Overload
After reading through all of these challenges fleet managers face, you could be a little overwhelmed at the thought of doing their job. It's likely that fleet managers themselves feel the same way.
With so many metrics, people, and vehicles to keep track of and maintain, the role of fleet manager can be quite stressful. It certainly takes a specific sort of person to do this job. However, advancements in fleet management technology, including the use of Artificial Intelligence, to assist the fleet managers and in some respect make their lives easier, increase cost savings and find efficiencies that otherwise might have been missed.
Expanding Role of the Fleet Manager
As with many jobs in our modern-day, the role of the fleet manager is expanding. As other roles end up being consolidated for cost-effectiveness, the job of the fleet manager builds upon itself.
While the fleet manager is already responsible for a number of things like vehicle acquisition, dispute reconciliation, and driver management, it's likely that these responsibilities will continue to build up over time.
Luckily, there are strides being made in the fleet management and telecommunications industries to help make the job of fleet manager a less complicated position.
Telematics: The Future of Fleet Management
The construction and heavy equipment industry use technology such as GPS, vehicle diagnostic and tracking, as well as,  just-in-time inventory to track their equipment and ensure a few things:
That it isn't stolen
To make sure equipment goes where it is supposed to
To track maintenance and repairs
To track fuel consumption and efficiency
To match drivers and operators with the needed equipment so the job stays on track
These are just a few of the ways that the heavy equipment industry utilizes fleet management and telematics.
Telematics by definition is an interdisciplinary field that encompasses telecommunications, vehicular technologies, electrical engineering, and computer science.
The word itself comes from a combination of the two words "telecommunications" and "informatics."
The basics of telematics are as follows: the system features a vehicle tracking device that allows for the sending, storing, and receiving of telemetry data. It connects a vehicle's onboard diagnostics with a SIM card. Then, an onboard modem enables communication through a wireless network.
The device collects GPS data and other vehicle-specific data to transmit through General Packet Radio Service, 4G data, and cellular network to a central server. The server receives the data, then allows it to be displayed for users through websites and apps on smartphones.
Essentially, telematics can optimize fleet management because it digitizes and makes accessible many pieces of data that can be beneficial for fleet managers. Some of this data includes vehicle location, harsh braking, fuel use, vehicle problems, and speed, all of which can be useful insight for fleet managers.
The future of fleet management will likely encompass more central planning, control with the use of robotics, and self-driving equipment to reduce user error and user fatigue as well as save on labor costs.
Conclusion
Fleet management is a complex machine of sorts that requires many moving components to work correctly in order to function. The fleet manager is one of the most important roles in construction and heavy equipment management.
A fleet manager faces an array of challenges in their job, including monitoring drivers and resource consumption as well as meeting compliance requirements.
However, investing in fleet management is one of the best things a business owner can do for their organization. Being able to optimize functions like fuel monitoring and vehicle repair can be highly beneficial for transportation-based businesses.
The future of fleet management seems to be heading towards one of digital and Internet optimization. Telematics is a developing resource that can the ability of fleet managers to track important metrics and safety violations.
Fleet management is a low-cost solution for many potential high-cost problems. If an organization has no way to keep track of important measures in their business, they'll certainly be headed for costly issues due to a lack of knowledge about their essential functions.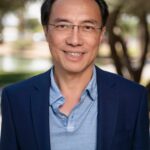 About the Author
As the CEO of Foresight Intelligence and Fleet Intelligence, Dale helps organizations utilize their critical data in a seamless and painless manner. With an electrical engineering degree from Cornell University, Dale knew that he wanted to focus on using technology to help people improve the efficiency of their businesses and organizations, rather than focusing on pushing the boundaries of technology itself. As such he created results-driven businesses that are focused on revolutionary solutions not evolutionary bells and whistles; including the only telematics company that features no-touch options.
For over ten years, Foresight Intelligence has helped many companies become more efficient; saving time, money and precious resources. While others sell technology, Dale delivers results. His companies were created following his personal motto "SPIRIT" … they provide the best service to clients, are passionate about what they do, proceed with integrity, ensure they provide a rockstar performance, work with an innovative mindset, and always use teamwork to do what is best for clients.
When he is away from work, Dale enjoys spending quality time with his wife and four children in sunny Scottsdale, AZ.  As the lights of his life, he is resolute in making sure they receive all the love and care they need to become successful.