Telematics has been around for a very long time, at least in a broad-concept format. Today, though, these systems have come to play central roles in the heavy equipment and construction industry, and their importance will only increase in the coming years. According to the heavy equipment manufacturer, CAT®, "Telematics has the power to significantly improve operations for any business that uses vehicles. Telematics has a wide range of applications, from businesses that offer bicycle and scooter rentals in major cities to construction companies with all types of heavy equipment on the job site."
Table of Contents:
Why Does Telematics Matter to the Heavy Equipment and Construction Industry?
What Benefits Do Telematics Systems Deliver?
The Environmental Connection: How Telematics Can Protect the Planet
What Is Telematics?
In a broad sense, telematics simply refers to the sending and receiving of data through telecommunications technology. However, over the past few years, these systems have taken on a more defined, practical definition – the use of telecommunications technologies to track heavy equipment, vehicles, and construction machinery.
The most important thing to understand about telematics systems and their use within the heavy equipment and construction industry today is this:
With consistent, reliable information related to vehicles, equipment, and systems comes the ability to make informed, accurate decisions and take decisive, practice steps.
This provides owners and operators with a broad range of benefits that range from reducing fuel costs to improving maintenance and reliability, to protecting the environment.
Why Does Telematics Matter to the Heavy Equipment and Construction Industry?
While telematics systems have played a rapidly-growing role in the transportation industry for many years, they have also made inroads into the heavy equipment and construction industry. Here, they deliver critical benefits and advantages. Mordor Intelligence, a global research firm, noted the following in the company's 2021 construction machinery telematics report:
"In the last decade, full-sized excavators adopted new technologies and features, such as telematics, which made them more productive and fuel-efficient. Telematics technology provides fleet management, remote diagnostics, GPS tracking, and even safety. At present, most of the telematics users are operators of large-scale excavator fleets that rely on this data to help manage their equipment and business more efficiently."
Ultimately, that's the telematics value proposition – the ability to better manage equipment and vehicles to achieve important benefits and advantages, including improved efficiency. In the next section, we'll explore the benefits offered by telematics systems in greater detail.
What Benefits Do Telematics Systems Deliver?
Telematics systems deliver a broad range of mission-critical benefits to heavy equipment and construction industry owners and operators. Below, we break these benefits down and discuss each to highlight the value and utility of this technology.
1 Asset Tracking via GPS
Telematics has been used in the logistics industry for years to determine the location of trucks, containers, and other assets. The technology serves a similar purpose within the heavy equipment and construction industry, but with additional benefits. Asset tracking offers improved security and protection against theft, misuse, and misappropriation of vehicles and equipment.
However, it also provides the ability to drill down into usage data to determine whether equipment is being intelligently and efficiently allocated. For instance, by tracking asset idle time, managers can determine whether equipment is being used efficiently, whether it could be relocated to another site to drive additional value or productivity, and to make other decisions.
It's not just powered equipment, either. As reported by Equipment World, non-powered assets can also be tracked. "Using QR codes and RFIDs, you can track things like light towers, generators, hand tools, Conex boxes, and trailers." That reduces the chance of theft or loss, while simultaneously maximizing usability through insight into what equipment is located where, why it's there, what it's doing, and more.
2 Asset Allocation
Building on asset tracking capabilities delivered by telematics technology, we must also consider asset allocation. With the ability to identify what equipment is located on what sites, how long it has been there, why it is in that location, and whether that equipment is in active use or sitting idle, it becomes possible to make informed allocation decisions.
For instance, if a front-end loader is at site A, but it has been idle for two days, you can drill down into why it is not being used. If the equipment is no longer necessary, or there's a delay, that means it will sit idle for a significant amount of time before it is needed again, you can reallocate it to another site where it is needed immediately.
Put more simply, telematics systems allow you to determine how much use each machine is seeing on active sites. By delving into this information, you can determine whether your equipment allocation strategy is accurate and make any necessary adjustments. By doing so, you save time, improve efficiency, reduce project completion times, and achieve other important goals.
It's not just about asset allocation, either. By determining how much each piece of equipment is being used, you can surface data that helps inform your fleet-building activities. Is a piece of yellow iron sitting idle more than you anticipated? Why is that? Should it be replaced with equipment that offers more utility or value? With asset allocation and activity/use information, informed fleet management becomes possible.
3 Improved Maintenance
For many types of vehicles, maintenance is based on mileage or distance moved. GPS technology simplifies that, but what about yellow iron and other sedentary construction equipment? For instance, cranes move very little, but their engines have enormous amounts of stress placed upon them over time. It is impossible to predict maintenance based on mileage here, which means it must be based on hours of operation.
Since cranes are not necessarily in use whenever a construction site is open, that can be equally difficult. Telematics systems simplify this by providing the means to track hours of operation, which ensures improved maintenance. In turn, that prevents unscheduled downtime, improves efficiency, reduces operating costs, and delivers additional benefits.
Of course, cranes and other yellow iron are just a handful of examples. Telematics systems can be used with almost any type of heavy equipment/construction industry asset to help improve maintenance and drive value.
Telematics systems deliver more benefits than just being able to accurately predict when sedentary equipment needs maintenance. They are also instrumental in predicting maintenance before repairs are needed thanks to a host of advanced sensors that monitor operating factors.
The information from these sensors allows you to tailor maintenance and repair schedules to each piece of equipment, track working hours to prevent premature maintenance (which reduces costs and resource consumption, and keep your equipment operating at peak performance. These systems can also alert you when performance drops below optimum. This can be a sign of component wear and tear or even an impending breakdown. By acting on this information, it becomes possible to keep your equipment in operation for longer periods, proactively replace components before they fail outright, and reduce wasted time and resources.
4 Reduced Fuel Consumption
Most heavy equipment and construction vehicles require fuel of one type or another (gas or diesel, generally, but natural gas and other fuel types are also consumed). Engine idling, unnecessary travel, and other factors increase fuel consumption, which simultaneously increases your operating costs and your carbon footprint.
Telematics systems can help you delve into operating time. Is a piece of equipment idling too much? Is a vehicle seeing unnecessary use? Is an engine running without any work being done? Use this information to create and then enforce policies that ensure reduced fuel consumption through wasteful practices like engine idling.
It's not just about cutting your demand for fuel, or your direct expenditures on fuel. Construction companies and heavy equipment operators that purchase fuel for off-road use are eligible for tax refunds on gasoline and diesel excise taxes. However, it can be challenging to prove to state and federal governments just how much fuel was actually used off-road and how much was consumed in on-road use. With telematics systems, it becomes possible to track GPS location and fuel consumption information for accurate fuel tax refunds for gasoline and on-road diesel (not red-dyed, off-road diesel) usage.
These are just some of the many benefits offered by telematics systems. Other advantages of note include the ability to estimate project costs more accurately (and become more competitive in some instances), reduced insurance premiums with GPS and geofencing alert capabilities on equipment, improved operating expense management, increased equipment productivity, and even improved operator performance by identifying bad habits and providing training.
Telematics systems deliver critical benefits, but those apply to more than just owners/operators. In fact, this technology can offer critical protection for the environment. We'll discuss that next.
The Environmental Connection: How Telematics Can Protect the Planet
The heavy equipment and construction industry is a significant contributor to environmental degradation. Bold Business notes that it is responsible for between 25 to 40% of the total carbon emissions in the world. It is also a major contributor to air and water degradation, and a driver of fossil fuel consumption.
The good news is that telematics technology can help. How, though? The truth is that it does so in several ways.
Idling Emissions – Idling engines are not productive in terms of work, but they are in generating greenhouse gases. Every minute that an engine sits idling, it releases dangerous gases and other contaminants into the atmosphere. And, because heavy equipment and construction machinery does not fall under the same guidelines as road vehicles, mitigation technology is often lacking. Telematics technology can help pinpoint how many hours an engine spends running idly, allowing companies to dramatically reduce that time. Of course, reducing engine idling also reduces wear and tear, depreciation, maintenance costs, and fuel costs, so it's not just an altruistic solution.
Fuel Demand – Fossil fuels are by their very nature limited. As we approach (or possibly surpass) the point of no return on fossil fuel availability, good stewardship of those resources becomes ever more critical. Telematics technology helps companies reduce demand for fossil fuels, which in turn helps to manage the limited amount remaining in the earth. This has several knock-on effects, tough.
One of those is demand reduction, which reduces emissions related to production and refining. Another is that less demand for fossil fuels helps reduce the drive toward unconventional oil sources and extraction methods, such as tar sands and oil shale, which have been linked to environmental damage and degradation. Processes like fracking have also been linked to dangerous outcomes for human health, not just the planet.
Of course, reducing engine idling cuts fuel consumption. That can save construction companies and heavy equipment operators an incredible amount of money on fuel costs over even a brief period.
However, telematics technology is not without its drawbacks. For many companies, the single largest hurdle is simply finding ways to interpret the incredible volume of data in meaningful ways.
Understanding the Data
According to a study published by the University of Florida, the four most important parameters with telematics for the heavy equipment and construction industry are actual machine hours, machine location, machine health, and real-time fuel consumption. These areas generate an immense amount of information that has wide-ranging implications and applications, from reducing engine idling to identifying the need for further operator training or even investing in alternative energy machines, such as electric vehicles.
The study's author goes on to note that, "of the several issues identify in previous research regarding data collection and handling through telematics, the most pressing is the interpretation of a huge volume of data in a way that can cater to the needs of the end-user." Put another way, data is only valuable if it can be put into a digestible format that offers value and relevance to the user. If not parsed and transformed into a visual format, data is just so much noise and offers little real value.
For heavy equipment and construction industry companies, the message is clear: telematics technology can deliver mission-critical advantages and benefits, but your choice of system provider is incredibly important. Whether the telematics system is from the OEM or a third-party developer, it should deliver the most important information (crucial data points and fields) in an easy-to-digest way that helps you connect the dots and make informed, accurate decisions that drive improvements for the company and the planet.
Conclusion
Telematics technology will continue to become increasingly important especially as the world moves closer to Ai and Autonomous vehicles. As new capabilities are developed, it will become a must-have for virtually every company within the heavy equipment and construction industry to create and implement a successful telematics and fleet management strategy. Companies will continuously need to evaluate the best technology solutions in order to get the most ROI from their telematics investment.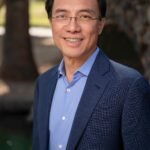 About the Author
As the CEO of Foresight Intelligence and Fleet Intelligence, Dale helps organizations utilize their critical data in a seamless and painless manner. With an electrical engineering degree from Cornell University, Dale knew that he wanted to focus on using technology to help people improve the efficiency of their businesses and organizations, rather than focusing on pushing the boundaries of the technology itself. As such he created results-driven businesses that are focused on revolutionary solutions not evolutionary bells and whistles; including the only telematics company that features no-touch options.
For over ten years, Foresight Intelligence has helped many companies become more efficient; saving time, money and precious resources. While others sell technology, Dale delivers results. His companies were created following his personal motto "SPIRIT" … they provide the best service to clients, are passionate about what they do, proceed with integrity, ensure they provide a rockstar performance, work with an innovative mindset, and always use teamwork to do what is best for clients.
When he is away from work, Dale enjoys spending quality time with his wife and four children in sunny Scottsdale, AZ.  As the lights of his life, he is resolute in making sure they receive all the love and care they need to become successful.